Low Fee Mutual Funds for DIY Investors
by David Aston
For do-it-yourself investors interested in mutual funds, there may be no industry practice that's harder to swallow than having to pay a lot of money in hidden "trailer fees." These embedded costs are the primary method of compensating advisers, but you pay them even when you buy mutual funds yourself. "If there's no advice or other financial planning attached to it, then it's absolutely, fundamentally wrong," says Tom Bradley, president of Steadyhand Investment Funds, which offers low-fee funds that don't include trailer fees.
Fortunately, there's a growing number of low-fee mutual funds designed explicitly for do-it-yourself investors. At least 11 major fund providers now offer "D-series" versions of conventional funds, which come with much lower trailer fees, and three more—Steadyhand, Mawer and Leith Wheeler—that charge no trailer fee at all. (See "Fits you to a 'D'" below) These options make it a good time to rethink mutual funds for your portfolio.
Trash your trailer
Reducing or removing trailer fees makes a huge difference. Do-it-yourselfers can expect to pay 1.2% to 1.8% per cent a year in total management expenses for these low-fee equity funds, instead of 2% to 3% for most conventional equity funds. They can also expect to pay about 0.6% to 1% for low-fee bond funds, instead of up to 1.5% for conventional versions.
In the past, do-it-yourselfers who wanted to buy mutual funds had little choice, because these trailer fees were pretty much standard. Even though discount brokerages don't provide advice, they collect the same trailer fee as full-service brokers and advisers, which investor advocates like Bradley say is unfair. Investors may not even realize they are paying trailer fees because they are embedded with other fund expenses and not usually disclosed separately, except in the fine print of the prospectus.
Trailer fees on conventional funds are typically 1% for equities (about 1.1% including taxes) and 0.5% for bonds (0.55% including taxes), and you pay them for as long as you hold the fund. To put that in perspective, a 1% annual fee on a nest egg of $500,000 would cost you $150,000 over a 30-year retirement, without considering the impact on compound returns. "One per cent is a lot," stresses Bradley.
In contrast, the new D-series funds typically carry a trailer fee of 0.25% plus taxes—some are less—to compensate the discount brokerage for administration and processing only. Three other low-fee fund providers—Steadyhand, Mawer, and Leith Wheeler—charge no trailer fee at all. Since it is only reasonable for discount brokerages to charge something for selling no-trailer funds, many of them levy a transaction fee in those cases, although some (as we'll see) simply don't offer them.
Where to find low fee mutual funds
Unfortunately, getting access to a full lineup of low-fee funds can be harder than you might expect. For the no-trailer trio, you can buy the funds directly from the provider, without having to go through a discount brokerage. However, the minimum investment amounts are fairly large: $50,000 per account at Mawer, $25,000 per account at Leith Wheeler, and $10,000 per fund at Steadyhand, except for larger accounts.
The best way to get access to a broad selection of funds is through a discount brokerage: that's usually the only way to get D-series funds. However, while some discount brokerages offer a full lineup of low-fee funds, others offer only a limited selection. RBC Direct Investing—which pioneered D-series funds in 2007—now offers 128 low-trailer versions of RBC funds, as well as over 200 more D-series funds from six other companies. But they generally do not offer funds paying a trailer fee less than 0.25%, according to Michael MacDonald, vice-president of strategy at RBC Direct Investing. At one time the brokerage carried no-trailer funds, but stopped in 2012.
Once you decide which low-fee fund to buy in your discount brokerage account, the purchase process can still be complicated. Mutual funds often come in several series, so you'll want to make sure you don't inadvertently buy a higher-fee version. (See "What the letters mean" below.) To sort that out, you may need to dig around for the correct fund code. This is a string of three or four letters identifying the provider, followed by three or four digits indicating the specific fund. (For example, the Mawer Balanced Fund is MAW104.) Look for the fund version you want and the corresponding code on the fund company's website first, as there's a good chance you won't find it through your discount brokerage.
All aboard the 'D' train
While everyone would agree that reducing trailer fees on D-series funds is a great step forward, that 0.25% still adds up to a lot of money if you're investing heavily in mutual funds. Bradley points out that discount brokerages get paid by charging transaction fees on other products, and thinks that should apply to mutual funds as well. (Discount brokerages rarely charge commissions for buying or selling mutual funds.) He notes that ETFs are an alternative to mutual funds and can typically be bought and sold at a discount brokerage for less than $10 a trade, with no ongoing fees.
To be fair, while a trailer of 0.25% can be significant, it is the total management expense ratio that ultimately matters. RBC Direct Investing carries only funds charging a trailer of 0.25% or more, but the bank is able to offer its own funds at an overall MER that is competitive with others that don't pay trailers.
The low-fee fund trend is getting a push from Canadian securities regulators, who have discussed doing away with embedded trailer fees altogether—as was done recently in the U.K.—and forcing advisers and dealers to charge clients directly for their services. Much of the industry wants to keep trailer fees, but realizes it has to be seen as treating do-it-yourselfers fairly, says Bradley. "You have the 1% for advice and the industry argues how great the advice is," says Bradley. "But you've got discount brokerages charging 1% for no advice. The industry realizes if they're legitimately going to argue to keep trailers, they've got to deal with that issue. So the D-series is starting to grow."
In addition, regulators will require dealers to disclose the annual dollar cost of trailer fees by July 2016, as part of an initiative known as CRM2 (Client Relationship Model, phase 2). If do-it-yourself investors are told exactly how much they are paying in trailer fees—in hard dollars, rather than percentages—that might cause them to scrutinize what they receive in return. "Once CRM2 comes into full force and all that has to get disclosed, I think you'll start to see a lot of clients questioning what they've been doing up to now," says Questrade president Edward Kholodenko.
Rethinking mutual funds
If you believe in active investing but shunned mutual funds in the past because of high fees, the new selection of low-cost options may be enough to make you give mutual funds another look.
For starters, do-it-yourselfers should think twice before ever buying conventional funds (often labelled "A-Series"). It's possible you'll find a uniquely great fund that doesn't have a D-series or comparable low-fee version, but that's becoming increasingly unlikely.
If you own conventional mutual funds now, consider switching to the D-series versions of the same funds, or find lower-fee substitutes. You'll have to consider the tax impact if you trigger capital gains when you sell the old fund in a non-registered account. And if you sell your current fund at a loss in a non-registered account, you may not be able to claim the capital loss unless you wait 31 days before purchasing the D-series version of the same fund, because of the superficial loss rule.
Two discount brokerages offer other approaches to reducing fees. The first is Questrade's Mutual Fund Maximizer program, which rebates trailer fees back to clients once they exceed $29.95 a month. That's a great option if you invest heavily in conventional funds. If you invest in a portfolio of equity funds that pay trailers of 1%, for example, Questrade will rebate these fees on holdings that exceed $36,000. But there's a trade-off: the brokerage charges a commission of $9.95 per trade when buying and selling mutual funds.
Qtrade Investor uses a different approach: it offers a limited number of F-series mutual funds, which don't pay trailer fees because they are usually available only through fee-based advisers.
Mutual funds can be a great option for investors—if you don't pay too much. The arrival of low-fee choices is finally providing do-it-yourselfers with a fair chance to use them to their full potential.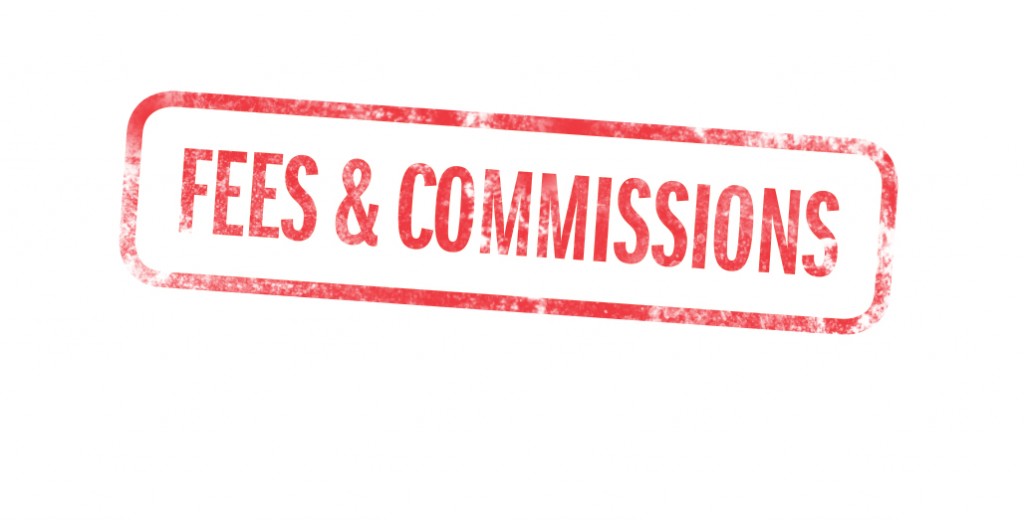 What the letters mean
Mutual fund companies typically provide funds in a number of different series or versions, each identified with a different letter. While there's no universal standard, here are the main versions:
A-series: The main version sold by advisers who are compensated by embedded trailer fees. Trailers are typically 1% for equity funds and 0.5% for bond funds. In some cases, A-series funds can be subject to a deferred sales charge, in which case the trailer fee is lower. (While the "A" label is common for this type of fund, it is not standardized.)
D-series: This version is available only through discount brokerages and includes a reduced trailer fee (usually 0.25%) to cover processing and administration. The overall management fee is lower compared with A-series funds, because no adviser is involved and no advice is provided.
F-series: The main version for investors who buy mutual funds through a fee-based adviser. This version has no trailer fee and overall fund management expenses are proportionately less because the adviser charges you separately.
No-trailer mutual funds from Steadyhand, Mawer, and Leith Wheeler have no common standardized letter designation.
Fits you to a 'D'
mutual fund providers with low-fee funds for do-it-yourself investors:
No trailer fees
■ Leith Wheeler ■ Mawer Investments ■ Steadyhand Investment Funds
Low trailer fees (D-series versions)
■ Beutel Goodman ■ BlackRock ■ BMO ■ Capital Group ■ TD Mutual Funds ■ Invesco/Trimark ■ Mackenzie Investments ■ Phillips Hager & North (owned by RBC) ■ Purpose Investments ■ RBC ■ Scotia Funds